( posted on Dec 4, 2018 )
We are now on Facebook!
On our Facebook page you can find real-time updates, news, and useful information. You can access our Facebook page here: https://www.facebook.com/aylesfordmedicalcentre/
Clinical Pharmacist ( posted on Nov 22, 2018 )
Clinical Pharmacist
We now have an in-house Clinical Pharmacist who has joined us as a non-medical prescriber. Her role would involve assisting the doctors and the general practice team to improve value and outcomes from medicines; consult with and treat patients directly. Some of which will include providing extra help to manage long-term conditions, advice for those on multiple medicine with the aim of improving quality of care and ensuring patient safety.
Having a Clinical pharmacist in our GP practice means that our GP's can manage the demands on their time and focus their skills on more complex clinical conditions.
( posted on Nov 13, 2018 )
PRESCRIPTION REQUESTS AROUND CHRISTMAS TIME
Please put in your prescription requests for the Christmas week before the 18th of December. 💊 Stay well this winter! 🎄
You can order your prescription via Patient Access website / app (available on the App Store and Google Play), via our website right here, you can always drop it in one of the boxes inside the surgery or you can call the prescription clerk on 01622 885 880, between 10:00 - 11:30.
Important message from the partners ( posted on Oct 30, 2018 )
              Help us to help you!
Important message from the partners:
Dr Helen Towner, Dr Katja Philipp and Dr Carolyn Sands
Â
You may be aware from the national press that General Practice is under increasing pressure from rising patient numbers, movement of workload from hospital into primary care and increasing complexity of medical care for some patients. This has been coupled with a shortage of GPs (we have been trying to recruit for over a year without success) and inadequate funding to accommodate this increase. Despite these issues, Aylesford Medical Centre aims to provide a high standard of appropriate medical care but would be very grateful for your help and cooperation in order to achieve this.
Please help us to help you by:
Â

Working Together

Â

Â

Remembering that although our receptionists will try very hard to accommodate your requests, this is not always possible and maintaining a positive and constructive approach is helpful for all concerned.

Â

Choosing who can help

Â

Â

Â

Accepting that, whilst we try to provide an appointment with the clinician of your choice, this may not always be possible and you may be offered an appointment with another member of the team.

Share information

Â

Â

Â

Giving the receptionist as much information as you can. The Partners have specifically asked the reception team to request this.

20 minutes

Â

Considering whether you need a double appointment if you have more than one or a very complex problem to discuss. (A single appointment lasts ten minutes, we need time to listen, assess, discuss and instigate any necessary referrals and investigations.)

Â

Â

Â

Cancelling an appointment that you can no longer attend in good time. You can cancel an appointment via our website, e-mail gp.g82058@nhs.net, My GP app or Patient Access app.

Medication from Doctor

Â

Â

Â

Requesting repeat medication in plenty of time. There are a number of ways that we can make reordering easier, like our website, e-mail gp.g82058@nhs.net or the Patient Access app.

Need to see a GP urgently?

Â

Only asking for an emergency appointment if you believe that you have an acute medical problem that may get worse if left until the next day.

Â

Â

If you have an urgent medical problem that needs to be addressed today or if you are concerned that you or your childâs condition is deteriorating while you are waiting please tell the receptionist immediately.

Â
Â
Samples ( posted on Sep 4, 2018 )
SAMPLES FOR TESTING
Any samples that require testing need to be brought into the surgery before 12:30pm or otherwise they will not be processed.
Flu Clinics 2018 ( posted on Aug 22, 2018 )
Flu Jabs 2018
Flu clinics are available on the following days for anyone over the age of 65 and those in an at risk group such as diabetes, asthma, COPD, heart disease etc.
Saturday, 3rd of November 2018, from 8am to 1pm, pre-bookable only.
There will be biscuits and tea available!
NHS 111 Online ( posted on Aug 13, 2018 )
NHS 111 ONLINE
Across Kent, Medway, Surrey and Sussex, we are beginning the phased roll-out of the new NHS111 online website. This will offer people advice and information on where to access the right care for them, based on their clinical needs and location.
The website is being rolled out by NHS Digital over three phases. The first phase went live on Tuesday 31 July 2018. This website is still in its infancy, which is why it is not being proactively promoted to the public until phases two and three, which we hope to implement later in the year.
However the website is searchable and accessible. The questions are similar to that used by the 111 telephony service, and use the same clinical governance.
We want to ensure that you are aware of this new online service. This is because you may have patients coming into your surgery saying they have been advised to see a GP after using NHS 111 online, as during this first phase the website will:
Answer questions about symptoms

Give advice on what to do and, if necessary, where to go – and this may be to see a GP.
We will be keeping you informed on the next phases of the roll-out over the next few months.
Had a recent blood test or urine test? Want to know the result(s)? ( posted on Aug 7, 2018 )
Had a recent blood test or urine test? Want to know the result(s)?
Please allow 5 working days before calling 01622 885880, after 2pm, to obtain your test results or accessing them online via Patient Access (please ask reception for log in details).
It is your responsability to obtain your test result(s). You will only be contacted if the result(s) are significantly abnormal and if the Doctor has instructed the receptionists to contact you.
Thank you for your co-operation and assistance.
Telephone Triage System ( posted on Aug 7, 2018 )
Telephone Triage System
Following several comments from patients regarding problems getting through to the surgery on the telephone, we have been in touch with our telephone provider and are looking into ways to upgrade the system. This will include information about how many callers are waiting and your position in the queue.
We also have a second telephone line which, unfortunately, during particularly busy periods, cuts off after a fixed time, giving the impression staff members are hanging up. This problem is also being rectified.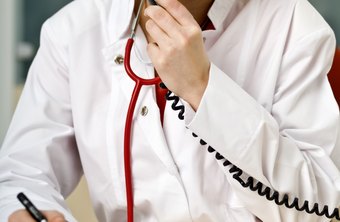 The telephone company have reported that some of these changes will take a few weeks to come into effect, so please bear with us during this time. If your call is not urgent, please try to telephone after 2pm when the lines are less busy.
Nurse Practitioner ( posted on Apr 12, 2018 )
From Monday, 4th of June, we will be having a Nurse Practitioner, Kate, joining our team. Kate is an experinced Nurse Practitioner who is able to diagnose, prescribe and refer patients the same as doctors can.
New Appointment System ( posted on Apr 12, 2018 )
NEW APPOINTMENT SYSTEM
The surgery appointment system will be changing from Monday, 4th June, in response to feedback from patients.
Pre-bookable morning and afternoon appointments for the doctors and nurse Practitioner will be available up to 2 weeks in advance.
Patients requiring urgent same-day appointments should call the surgery after 8am and they will be allocated a telephone call.
There will no longer be a morning walk-in clinic.
In order for the receptionists to allocate the most appropriate appointment for your needs, the doctors have instructed them to request a brief reason for the appointment. Please be assured they are bound by the same duty of confidentiality as the doctors.
Temporary List Closure - Not accepting New Registrations ( posted on Apr 7, 2017 )
Temporary List Closure - Not accepting New Registrations
The practice is not taking on new patients at present due to rapid increase in our list size.
The GP Partners have agreed not to accept anynew applications to join our list, except those who are from households of existing patients, e.g. newborn babies, returning students, new partners.
Nationally there is an increase in demands on GPs, and this includes our practice.
In order to maintain the quality and safety of the service we provide to our current patients we have had to make this difficult decision to stop accepting new patients for a period.
We will review this decision on a monthly basis.
In order to find a GP you may try contacting other local practices to see if they may be able to accept you if you reside in their area. You can visit NHS Choices website www.nhs.net to find all local practices.
If you are unable to find a GP you may contact West Kent CCG Primary Care Team for further advice and assistance on 01622 228393 or e-mail WKCCG.patientallocations@nhs.net or write to them at: Primary Care Booking Service, Johnstone Room, Maidstone Hospital, Hermitage Lane, Maidstone, ME16 9QQ. They are likely to expect patients to have at least 3 'Unable to Rgister' letters.
NHS 111 is available 24 hours a day to give advice on medical matters.
Karen Masters
Practice Manager
On behalf of Dr Towner, Dr Philipp and Dr Sands.

Publication of GP Net Earnings ( posted on Mar 31, 2016 )
Publication of GP Net Earnings
NHS England require that the Net Earnings of doctors engaged in the practice is publicised and the required disclosure is shown below. However, it should be noted that the prescribed method for calculating earnings is potentially misleading, because it takes no account of how much time doctors spend working in the practice and should not be used for any judgement about GP earnings, nor to make any comparisons with other practices.
The average pay for GPs working at Aylesford Medical Centre in the last financial year was £77,323.21before Tax and National Insurance. This is for three full time GPs and 1 part-time GP who worked in the practice for more than six months.